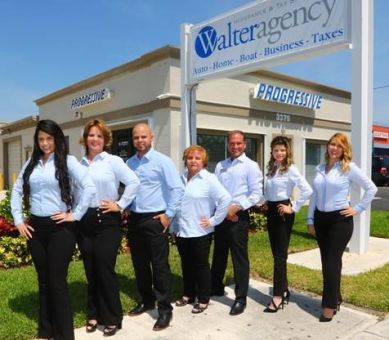 Walter Agency is an Independent Insurance Agency representing many different insurance companies for your insurance needs. We carefully selected our carriers in order to provide you with the best level of service, price and coverage. As independent insurance agents, you have the ability to choose the best carrier for your insurance needs. That is the main advantage to using an independent insurance agency, we work to satisfy your needs.
Why choose Walter Agency?
We offer only the best policies at a competitive price.
We carefully choose carriers that meet our high standards for value and customer service.
We commit to asking you the right questions to find the best policy for your needs.
Our agents have experience, expertise, and professionalism to help guide you through the insurance process.
Our goal is to make sure you are covered when you need it most.
We want you to have a positive overall experience with Walter Agency. Our one on one service approach is our #1 goal for all our insurance clients. Give us a call at 877-867-4036 or contact us through one of our quote forms, and we'll be happy to answer any of your insurance questions.